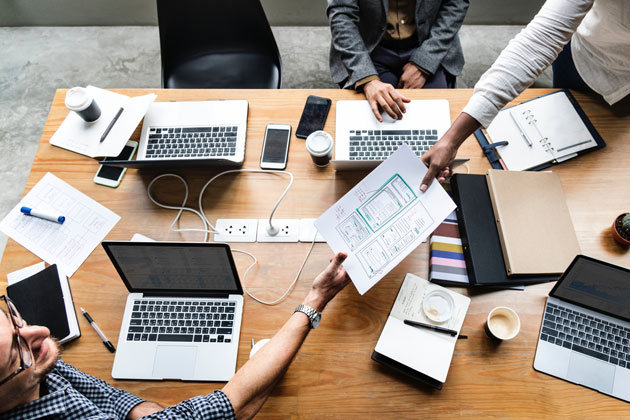 Low housing prices are one of Portugal's main attractions for those who are thinking of moving, and the average salary helps explain the fact. Portugal's average salary before tax ranks 29th among the 36 OECD countries. The actual value is about 1.871 euros a month, if you divide the annual amount before tax by 12 months.
This is a far cry from champions Luxembourg, with 4650 euros a month, or even neighbouring Spain, at 2840.
But you can also look at it through the lens of the Portuguese statistics institute (INE). Over all, in 2017 every Portuguese worker took home 943 euros at the end of the month, a figure which does not do justice to the large existing disparities.
Salaries in terms of purchasing power
| | |
| --- | --- |
| Country | Average salary (euros) |
| Luxembourg | 4650 |
| France | 3227 |
| United Kingdom | 3225 |
| Spain | 2840 |
| Italy | 2703 |
| Portugal | 1871 |
| Mexico | 1129 |
Source: OECD. Purchasing power parity average salaries for 2017.
Average salary among graduates and non-graduates
Having a university degree is an asset if you're looking for a job in Portugal. The difference between an average salary for people with or without university degrees is steep.
In 2017 a university graduate earned, on average, 1547 euros a month, before tax, which is 64% above national average. For those with doctorates, the average salary was around 2310 euros. This is an important difference, which shows how academic training is valued.
FIGURES
943 €
Average salary in Portugal (base)
1547 €
Base average salary with a university degree
Source: INE
The most valued professions
Every year Michael Page, the consulting firm, publishes its "Earnings Study". This study reveals how much the top managers of Portuguese companies make a year, on average.
The most generous salaries are reserved for managerial positions in the Operations General Management (Tourism), Medical management, Legal counsel, Industrial boardroom positions or Purchasing managers.
Annual earnings of some top management positions in Lisbon
Corporate Legal Counsel /General Manager: 160000€
Associate lawyer: 120000€
IT Director: 100000€
Marketing Director: 90000€
Operations Director (Engineering): 90000€
Head of Human Resources: 84000€
Administrative and Financial Manager: 80000€
Head of Digital: 70000€
External auditor: 70000€
IT Project Manager: 56000€
Store Manager (Retail): 44000€
Accountant: 37000€
Customer Service Manager: 35000€
Office Manager (Secretarial): 32000€
Head of recruiting: 30800€
Intern lawyer: 24000€
Source: Michael Page.
A positive tax regime for foreign salaries
If you are a foreign citizen and you qualify for the non-permanent resident (NPR) tax regime, then there are advantages in terms of salary.
The NPR status can be attributed for 10 years to all tax payers who set up their legal residence in Portugal and who have not lived in the country over the previous five years. Foreign workers should also meet certain requirements, namely at the level of their professional occupation.
As far as taxes are concerned, the Personal Income Tax for earnings obtained in Portugal is set at only 20%.
This is a tax measure aimed at attracting "qualified professionals from high added value, intellectual, industrial or know-how property activities" to Portugal.
Professions which can benefit from NPR status
Architects, engineers and similar technicians
Artists, actors and musicians
Auditors
Doctors and dentists
University professors
Psychologists
Liberal, technical and assimilated professions
Investors, administrators and managers
Click here for a full list of the professions covered by this regime.