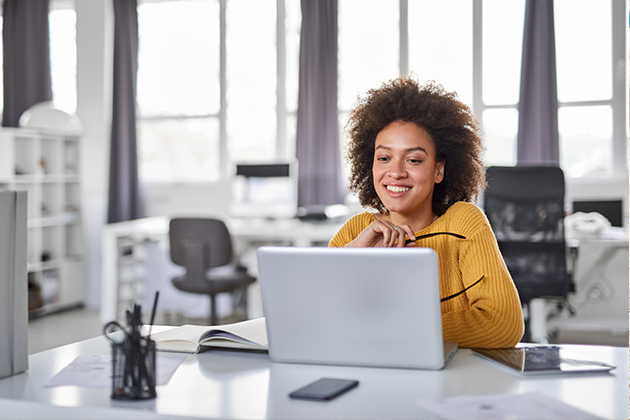 If you are thinking of moving, you'll want to keep an eye on this list. Learn all about the largest Brazilian companies in Portugal.
Embraer
Embraer, is world leader in the construction of commercial aeroplanes of up to 150 seats, and operates two plants in Portugal. The group moved into Portugal in 2012, as part of the company's strategy of internationalisation into the European market. Embraer has three divisions, each operating in its own sector: Embraer Portugal Estruturas Metálicas S.A., Embraer Portugal Estruturas em Compósitos S.A. and Embraer Portugal S.A. – its two plants are located in the Aeronautics Industrial Park, in Évora. It is also a shareholder in OGMA – Indústria Aeronáutica de Portugal, which is headquartered in Alverca (Lisbon) and is heir to a long tradition in aeronautics (it was founded in 1918). OGMA makes and maintains aircrafts. Embraer holds 65% of the shares in OGMA and the rest are owned by the Portuguese Government.
Location
Embraer Portugal's two factories are located in the Aeronautics Industry Park in Évora (Alentejo) and OGMA is located in the Aeronautics Park in Alverca, outside of Lisbon.
Applications
You can send applications to Embraer Portugal through the company's website and job opportunities with OGMA can be found here.
CSN/Lusosider
The Brazilian CSN (Companhia Siderúrgica Nacional) entered Portugal in 2003 through the acquisition of 50% of the capital of Lusosider, a division of the former Siderurgia Nacional. In 2005, CSN purchased the remainder of Lusosider, which operates Portugal's only factory in the metalworking sector that produces cold-rolled flat steel with anti-corrosion coating, located in Paio Pires. Headquartered in Paio Pires, Seixal, Lusosider is capable of producing 500 thousand tonnes of flat produce per year. Its products can be applied in the industrial segments of the civil construction sector, for the manufacturing of piping, profiles, ventilation ducts and metal structures, among others; the metal furniture industry, for the manufacturing of closets and boxes; in the packaging sector, manufacturing drums; and in the automobile sector, manufacturing parts.
Location
Lusosider's head office and factory are located in Paio Pires, Seixal, in the Setúbal peninsula.
Applications
You can reach the Human Resources at Lusosider through the company website.
WEG S.A.
Founded in 1961, WEG is one the world's biggest motor and electrical equipment manufacturers. The company has global reach, with a staff of 30 thousand, factories in nine countries, branches in 26 and distributors and agents in over 85. WEG operates two plants in the north of Portugal, where it produces electric motors.
Location
WEG operates two factories in Portugal, one in Maia and another in Santo Tirso.
Applications
Job opportunities at WEG can be consulted on the company website.
Stefanini
Stefanini Consultoria e Assessoria em Informática, is one of the most important IT consultancies in the world and runs an office in Portugal. This Brazilian company is present in 41 countries and has a staff of 25 thousand, making it the fifth largest Brazilian international company.
Location
Stefanini's offices are located in Lisbon.
Applications
You can find job offers on the company's LinkedIn profile (specific for Europe, the Middle East and Africa).
Record TV Europa
Record TV, broadcasts all over Europe in HD and has affiliates in Portugal and in the United Kingdom. In Portugal the channel is offered as part of the basic package of the main operators, at no additional cost.
Its content includes soap operas and entertainment, as well as news. Currently it also boasts five programmes that are fully produced in Portugal: 'Fala Portugal' and 'Giro' (since 2010); 'Palco Record' (2015); 'Crazy World' (2016); and 'Miúdos Sabem Tudo' (2017).
Record TV and Record News are distributed by satellite and are brought to viewers through the main cable operators, DTH, by satellite or by IPTV.
Location
Record Europa has its offices in Lisbon.
Applications
Applications can be made through the network's website.
Globo Portugal
Globo's international channel was launched in 1999, and was the first Brazilian channel aimed specifically at the Brazilian expat and Portuguese speaking communities throughout the world. In Portugal, besides Globo NOW, which features journalism, football and entertainment, the company also boasts the Globo Channel, which presents soap operas, series and classics.
O Boticário
O Boticário opened its first store in Portugal in 1986, in the Amoreiras shopping centre, and was a pioneer in the field of shops exclusively dedicated to perfumery and cosmetics. Today the beauty product network which markets the 'Quem disse, Berenice?' cosmetics brand, has 56 shops in Portugal. O Boticário operates a further 3,600 shops in Brasil, as well as 600 points of sale in other countries.
Applications
You can find information regarding job opportunities at O Boticário on the company website.
For information regarding jobs at 'Quem Disse, Berenice?' go to the company website.
Havaianas
The Havaianas flip-flop company, part of the Brazilian Alpargatas group, has its EMEA market headquarters in Spain, but also runs an office in Portugal, as well as several shops in Lisbon and Porto.
Location
The Havaianas offices are located in Carnaxide, near Lisbon.
Partners Digital
Partners Digital was founded in 1999, in Brazil, and is dedicated to SAP ERP development. It is currently a consultancy firm specialising in the implementation of Customer Experience technology. The team is certified in SAP technology for the SAP C/4HANA products line and SAP Customer Experience. The SAP C/4HANA line includes the e-commerce B2B, e-commerce B2C platforms, marketing and analytics automation, CRM for sales and CRM for customer service and contact centre. In 2018 Partners Digital began its operations in Europe out of Portugal.
Location
Partners Digital has an office in Paço de Arcos, Oeiras.
Applications
You can find out more about job opportunities at Partners Digital through the company's LinkedIn account.
Useful links