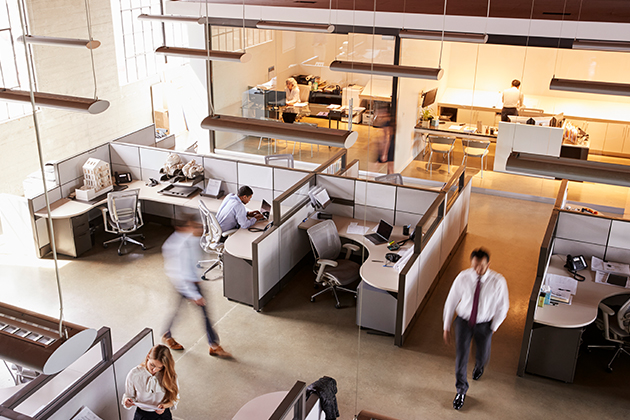 French people who are moving to Portugal should have no trouble finding work in the country. Besides the many French companies in Portugal, there are also a good deal of foreign multinationals, such as Microsoft or Google – which is preparing to open a centre in Oeiras which will provide 500 new positions – operating in the country. 
There are around 750 French companies in Portugal
Many French companies have chosen to invest in Portugal. According to the Luso-French Chamber of Commerce and Industry, there are an estimated 750 companies with French capital in Portugal, employing close to 60 thousand people. 
The French companies in the automobile sector are one of the biggest groups in Portugal. Companies like Groupe PSA, with its plant in Mangualde producing passenger cars, or Renault, which operates an auto parts production unit in Cacia, have been in the country for several decades and employ hundreds of people.
With 620 employees in Portugal, Engie is active in the renewable energy sector in Portugal. The company has been investing in the country and recently announced a strategic partnership with the EDP Group.
Based out of Carcavelos, Legrand is another example of French company which operates in Portugal – this is a multinational which specialises in the manufacture and sale of electrical and hydraulic accessories. 
Auchan/Jumbo, Leroy Merlin, Decathlon, Intermarché, Leclerc, Conforama, La Redoute, Fnac and Decathlon are some of the French companies in Portugal in the retail/sales sector.
Another large French company in Portugal is Altice, which owns Meo. In 2015 the group acquired PT Portugal, becoming one of the largest employers in the country. Its goal for 2019 is to hire another 200 people. 
Financial sector invests in Portugal
Over the past few years several French companies in the financial sector have chosen Portugal as a base to create technology and information centres and to transfer other activities. BNP Paribas has chosen to headquarter some of its activities in the country, and continues to hire in a number of areas, from risk management to asset management, backoffice or capitals markets. It employs 1,800 people in the country. 
Investment bank Natixis also opened a tech centre in Porto, in 2017, having transferred its IT department to the country. Currently it employs 550 people in Portugal, but aims to reach 700 by the end of 2019.
Euronext, which manages the Paris, Amsterdam, Brussels and Lisbon stock exchanges, has also been investing in Portugal, having created a tech centre in Porto, which was launched in 2017, with a staff of 140. 
Now that you know what work opportunities you have in Portugal, learn about the advantages of the NB Golden Key account and merge all your banking services in the same solution.