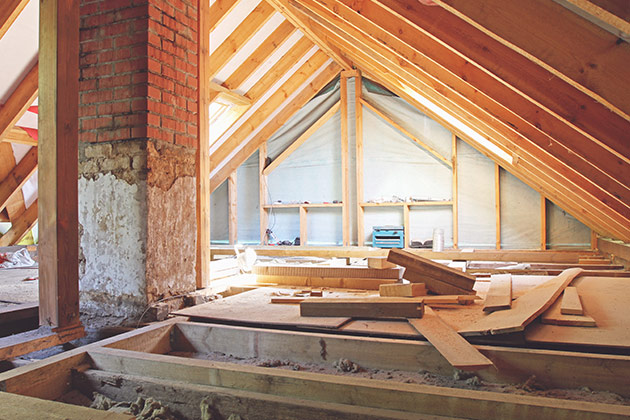 The cost of building a house in Portugal has risen along with the recovery of the real estate market. But before you can think of building, you need to buy a plot of land and find out about building licenses in Portugal. Only then can you get started on your new house. 
Building prices vary
The cost of building a house in Portugal depends on a number of variables, such as the material or even the type of construction. One thing is for sure: geography makes a huge difference. Big urban centres and high end areas are more expensive, but you can build for more accessible prices in the country. 
The first thing to do if you are thinking of building a house in Portugal is to get an estimate on your project, to make sure that it is within your budget. Once you know what kind of house you are thinking of building you should look around in the area for finished houses of the same type to get an idea of the final cost. 
Coast or country
If you plan to build in an urban centre, especially near the coast, the cost will be much higher than if you try inland. Construction prices in rural areas could be one tenth of the price of building by the beach. 
The average construction price, per meter squared, was updated to 492 euros in 2019, for municipal tax purposes. Even though this is the average cost, the actual value can be much higher, or lower, depending on the kind of house you are building. 
Whereas in a rural area the price per meter squared is usually around 40 euros, the cost can range between 125 and 140 euros closer to the coastline and, in more upscale areas it could even rise to around 1,000 euros. 
In 2016 the Architects Guild launched a simulator with which you can calculate how much it would cost to build a house in Portugal. This tool can shed some light on your estimate.
Get a quote
To ensure that you can get the most competitive price, request several quotes and compare them, but don't forget to research opinions and check out other jobs done by the same companies. 
To make sure that nothing is left out of the quote, draw up a list of everything that needs doing, so that all the proposals include the same items. Avoid budget deviations by making sure that the company you choose works with fixed prices, that way you avoid spending more than expected if there are delays or the builders spend more than what had been arranged. 
Expect the unexpected
Even if the project does have a fixed price, there are always unexpected expenses. Maybe the job takes longer than foreseen, and you need to rent a house, or you decide to go with more expensive construction material. It's a good idea to have some money put aside for situations such as these. 
Now that you know the several factors that can influence construction prices in Portugal you should know also that the managers at NB Golden Key Account are ready to help you out with this stage of your life.