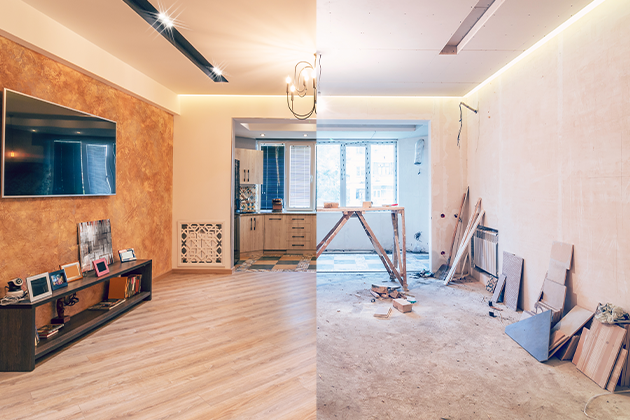 Before getting on with building the house of your dreams, we will tell you all you need to know about getting a building permit in Portugal.
Prior Information Plan
Before you start building a house in Portugal you need to ask the local city council for a prior information plan, to make sure that construction is possible. 
Your request must include the location of the plot as well as what you plan to build. The city council will reply with a document telling whether or not you are allowed to build on that land and, if so, what conditions or restrictions apply. 
According to Portuguese law, any urban construction requires a permit.
In order for the city council to consider that construction is viable, the Municipal Development Plan should stipulate that the land is open to housing construction. The forms you will need to fill in are available at the city council and you can expect a reply within 20 to 30 days. 
Architectural plan
Once the city council has confirmed that you can build on that land, you'll need to do a topographical survey and present an architectural plan, both of which must also be approved by the council. Once this has been done you will need specialised plans for waste disposal, water, gas, electricity and communications. The city hall will then analyse all these plans and decide whether or not to give you a building permit in Portugal. 
Construction site diary
The coveted permit is your green card to start building. Now you need to find a foreman who will be responsible for the project and the construction site diary. The civil engineer will be responsible for keeping the construction site diary filled in with all the necessary information regarding construction. 
Usage permit
Once construction is over you will still need to return to the city council for one final document, the most important of all: the usage permit. This permit is necessary so as to be able to move in to your new house.  
If there were no changes to the original project then you can just request a housing permit, along with the water and sewage inspections and certifications. This final permit has to be requested from the urbanism services of the city council. And yes, of course all of this has costs. [link para artigo Preço de construção de uma casa em Portugal: quando é e como varia]
Once all this is done, it's time to enjoy your new house. 
Now that you know what you need to start building your own house and move to Portugal for good, learn more about NB Golden Key: a solution for all your banking and financial services.