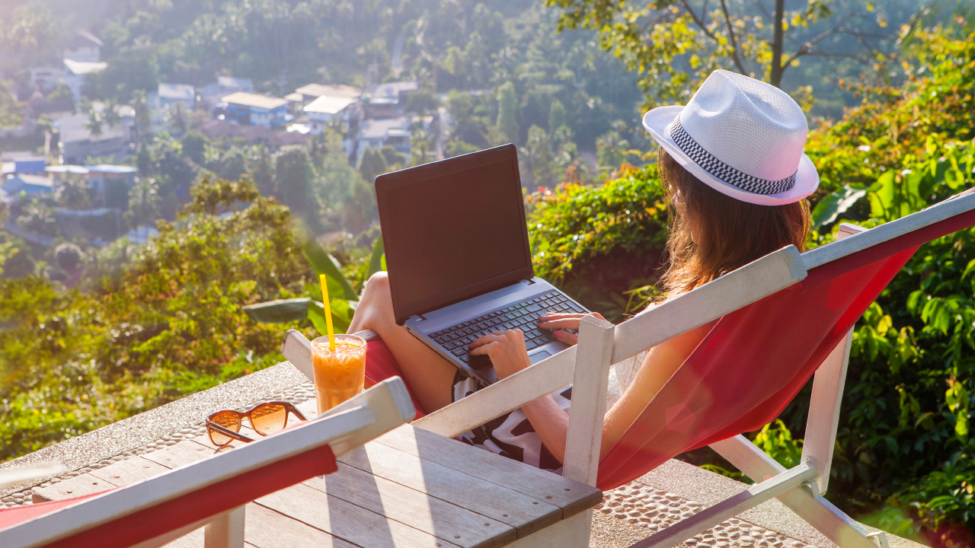 Digital nomads come from all around the world, they have their own profession and are generally eager to learn as much as they can about their surroundings and the local people. Lately, many have been choosing to work from Portugal.
What are digital nomads?
Digital nomads are professionals who only need a computer or a tablet to do their jobs, and therefore they can live anywhere in the world. They are often people who like to travel and use the fact that they can work remotely to get to know new places.
They used to be seen as odd tourists, but nowadays people generally know that they are not tourists at all, but a community of people who, though constantly on the move, contribute to the economy of the countries they are in and embody a new working paradigm.
Before the pandemic one could say that they represented a sizeable, but largely misunderstood minority, but now they are fully part of the national fabric. Companies such as Google, Twitter, Uber, and Airbnb have already decided that they are going to make remote working a permanent reality, regardless of how the pandemic develops, which will contribute to the growth of this phenomenon.
Many of the reasons why these digital nomads choose Portugal to live are fairly obvious, but some might surprise you. Let's take a look:
1. Mild climate
It is no secret that the weather has always attracted people who visit Portugal for the first time. In fact, the good weather, which holds up for most of the year, gives these digital nomads an opportunity not only to work, but also to make the most of their free time.
Since they often set their own working hours, they manage to carry out their professional activities at the same time as they enjoy one of the country's most endearing qualities: the weather.
2. Accessible prices
Being able to enjoy a paradise with accessible prices is another factor that has been contributing to bringing more digital nomads to Portugal. For comparatively lower prices than in their home countries they can rent an apartment or a room and still have enough left over to travel around or settle for a season in one of the main cities.
There are many differences between digital nomads and regular tourists. The latter arrive for a limited period of time and do not often get the chance to really explore the local surroundings.
Besides staying much longer than the common tourist, digital nomads are also interested in blending in with the local community, even if for only a short time, which is why a low cost of living plays in favour of choosing Portugal as a destination for their next stay.
There are also a number of hotels that have realised that this niche market could help them stay in business and have therefore provided free coworking spaces.
These are calm spots which provide the conditions required for digital workers to do their jobs, in an atmosphere which is complete with art, beauty, and silence. Other perks include ample terraces, access to private gardens, pools, and jacuzzies.
3. Easy logistics
There is currently no special status for digital nomads in Portugal, as there is in places such as Dubai or Estonia, although there has been some talk about creating a work visa for remote working in Portugal.
In fact, the autonomous region of Madeira has created Digital Nomads Madeira, a sort of village for digital nomads with spaces for working, for leisure and for community activities, as part of a partnership between Startup Madeira and the regional government.
In order to enter Portugal, digital nomads can request a short stay visa, for up to 90 days out of 180 day periods (available for tourism, family visits, seasonal work, business, transit or others) or a temporary stay visa (for less than one year) or obtain a residence permit (valid for two entries and for four months).
4. Good infrastructure
It is easy to get around in Portugal, to access services and take care of issues. The main asset for digital nomads, a quality internet connection, is currently available nationwide, including in many spots such as museums, cafés, restaurants, and terraces, or in specially created spaces such as co-works, which are always very welcoming.
Even the tourist sector has started becoming more aware of these "travelers" and the market they represent, which usually translates into longer stays than regular tourists and a greater involvement with the local communities.
5. Safety
Portugal is a very safe country, free from any sort of terror attacks or armed conflict, and where criminality is not an issue. These are important factors for when a digital nomad picks his next destination since they require territories where they can work and hang out without having to worry about safety issues.
6. Easy access to health services
Another very important aspect for any digital nomad is the quality of health services. Digital nomads are willing to leave behind their country, their cars or even their stability, but they do worry about having access to healthcare. The truth is that Portugal has a good coverage of high-quality health services, which will put the mind of any traveler to rest.
7. Excellent food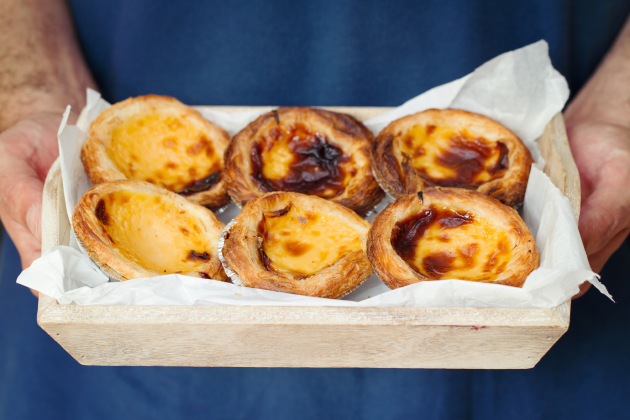 It may seem like a well-kept secret, but people who taste traditional Portuguese food rarely long for anything else. The variety of dishes and the richness of the national cuisine are enticing for expats.
The fact is that the food is often one more factor that helps to charm and overwhelm new arrivals, and when you consider that the more practical aspects of life usually carry little weight for these foreigners, then it is easy to understand why so many digital nomads make a point of coming to Portugal.
8. Welcoming locals
One thing that digital nomads seek, besides traveling and getting to know the world, is contact with local communities, into which they blend in a way that typical tourists cannot, since they are only here for short periods.
People in Portugal are friendly and welcoming and generally speak foreign languages, so that communication is made easier. You will find that they live up to their reputation as explorers, always eager to meet new people and cultures.
9. Well-established nomad communities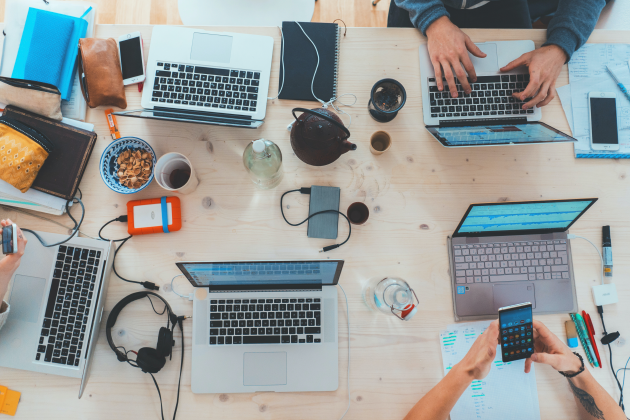 Digital nomads also tend to meet up with others of their kind, looking to share experiences, exchange tips and take comfort in the companionship of those who share their lifestyle.
This is one of the reasons that coworking has become so popular among digital nomads and, truth be told, Portugal boasts several of these spaces, from north to south, which are always open to welcoming new workers.
On the other hand, hotels have also recognised that opening their doors to digital nomads can be a sound investment, providing them with relaxed atmospheres to work and socialise.
10. National diversity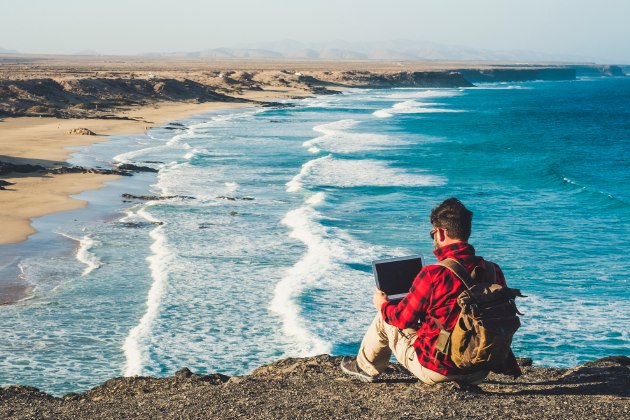 With only 92,212 square kilometres, Portugal boasts great geographic and cultural diversity, making it difficult to single out one region as the most interesting.
Of course, the large expanse of coastline, with its beautiful beaches, helps attract many digital nomads to our country, but the wealth of history, monuments, and culture is not to be ignored and can be a deciding factor as well.