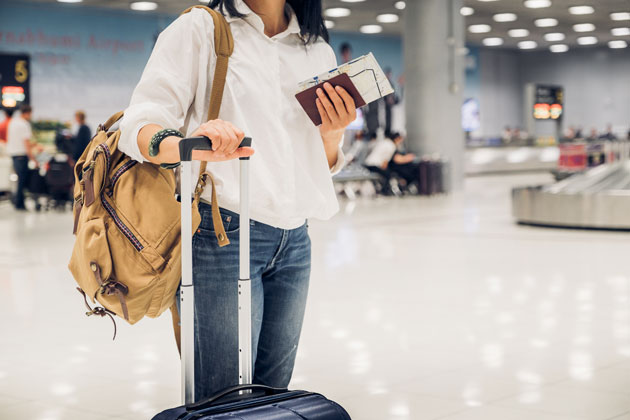 Requirements for foreign citizens to enter and remain in Portugal vary according to your country of origin, reason for visiting and the planned length of your stay. Read on to learn who needs a visa to cross into Portugal and how to obtain your residence permit.
Entrance visa
Schengen space citizens
If you are from a European Union country, or equivalent, then you do not require a visa to enter Portugal. As you already live in a Schengen State there will be no border controls. All you will need to present is your ID. Countries in this situation include:
European Union countries;
Andorra;
Iceland;
Lichtenstein;
Norway;
Switzerland.
Citizens of over 70 countries do not require visas to enter Schengen space, including Portugal. However, if you came to the country without a visa, but now you want to prolong your stay in Portugal, you should use the telephone service of the SEF Contact Centre to make your request.
Non-Schengen space citizens
Many nationalities do require a Schengen visa to enter Portugal. This should be dealt with in your local Portuguese consulate.
After obtaining the required visa, based on the purpose of your stay, a non-Schengen space foreign national must:
Obtain a travel document, the validity of which should exceed the duration of the stay by three months;
Get health insurance;
Buy a ticket;
Have sufficient means to support oneself in the country temporarily;
Not be registered in the Integrated Information System of the Foreigners and Borders Service (SEF) or in the Schengen information system.
To ensure that all goes well, request your visa 15 to 30 days before the beginning of your trip. Normally, the consulate takes around a fortnight to make a decision.
Foreign citizens who enter Portugal through an uncontrolled border are obliged to provide the SEF with a declaration to the effect that they entered the country within three days of doing so. This rule does not apply to:
* Residents, or those who have permission to remain in Portugal for over six months;
* People who benefit from the EU regime, or equivalent;
* People staying in hotels or similar accommodation.
Residence visa and residence permit for Portugal
What is a residence visa?
If you are not a citizen of a European Union country, or equivalent and you are planning to remain in Portugal, you should first request a residence visa. Only then can you apply for a residence permit.
The residence visa allows you to remain in Portugal for four months. During that time you may enter the country twice. However, you can ask the SEF to have the duration of your visa extended.
The law provides for a number of specific purposes for which residence visas can be attributed, such as:  
Exercise of professional employment;
Exercise of self-employed professional activity, or for immigrants who invest in Portugal;
Research activity, teaching at an institution of higher education or highly qualified activity;
Study, student exchange, professional internship or volunteering;
Student mobility at higher education level;
Family reunification;
Pensioners, religious, people with an income.
But, besides the aforementioned residence visas for specific purposes, you can always apply for a residence visa. Foreigners can reside in Portugal in order to carry out any activity permitted by law, or even to do nothing, so long as they have sufficient resources.  
What is a residence permit?
A residence permit can be permanent or temporary.
A temporary residence permit (ART) allows foreigners to reside in Portugal for a limited time. Normally it is valid for one year, and can be successively renewed for periods of two years.
A residence permit can be permanent (ARP), and therefore of unlimited validity. But it must still be renewed every five years, or every time there is a change in marital status or in the personal details of the holder. To obtain a permanent residence permit you must have had a temporary permit for five years.
Holders of residence permits, be they temporary or permanent, enjoy several rights, such as:
Family reunification;
Education and teaching;
Dependent employment;
Independent employment;
Guidance, training and vocational retraining;
Access to health care;
Legal rights and access to the legal system;
Equal treatment, namely to social security, the tax system, goods and services, recognition of professional titles, diplomas and certificates.
How do you apply for a residence permit? The application for residence must be booked ahead at any SEF services centre. You will need to present several documents, namely:
The proper form, signed by the applicant or his legal representative;
Two identical, passport style, colour photographs, against a blank background;
Passport or any other valid travel document;
Valid residence visa;
Proof of means of subsistence;
Proof that the applicant has accommodation;
Permission to access criminal record;
Proof of relations (when necessary);
Proof of registration with the Tax Department (if applicable);
Proof of registration with Social Security (if applicable);
Health insurance or proof of registration with the National Health Service.
You can request a residence permit in Portugal for different reasons. Learn which reasons can justify requesting a residence permit.
Useful advice
Book ahead before going to a SEF services centre, and avoid long queues and waits. You can book by phoning any SEF branch, regardless of where you live. The SEF also has an SMS alert service to remind you of your appointment. In some situations you can book online, using your personal area on the SEF website. This service can be used by citizens and valid residence visa or permit holders who aim to:
Renew their residence permit;
Renew their resident's card (for EU citizens and relatives);
Extend their stay (for citizens with visas).
Learn about non-habitual resident status in Portugal. If you are planning to move to Portugal, remember that novobanco can advise you on much more than just your personal finances.