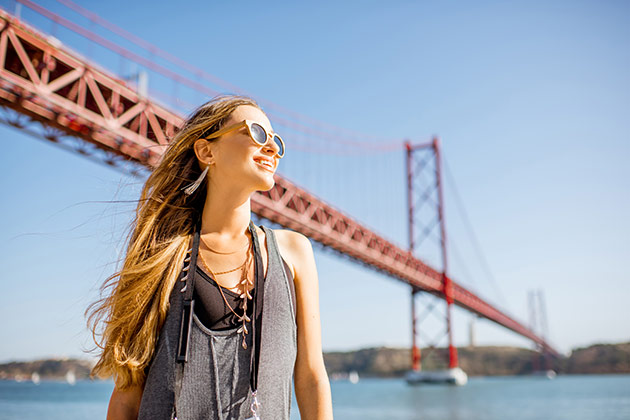 Brazilian citizens are the largest expat community in Portugal. According to the most recent figures provided by the Foreigners and Borders Service (SEF), there were 105,423 Brazilians living in Portugal in 2018.
But where are the largest communities? If you are thinking of moving to Portugal and you'd like to live near other Brazilian expats, then read on to learn about which cities they can be found in.
Brazilians in the north of Portugal
Overall, there are 21,764 Brazilians living in northern Portugal, but the reality differs from city to city.
The district in northern Portugal with most Brazilians is Porto, at 12,994. Within the district, the council with the largest community is also Porto, at 4,481.
Braga is also a popular destination for Brazilians, with over 6,168 living in the district. In fact, the population of Brazilian expats grew to this amount from only 2,596 in 10 years, which represents an increase of 137.6%.
Viana do Castelo, Vila Real and Bragança, on the other hand, are the northern districts with fewer Brazilians.
Brazilians in central Portugal
There are 13,795 Brazilian citizens in central Portugal. The district with most members of the community is Aveiro (3,968), followed by Leiria (3,694) and Coimbra (3,397). When it comes down to concentration in actual councils, however, Coimbra has the most (2,151). This means that there are more Brazilians living in the whole district of Aveiro, but they are more concentrated in the city of Coimbra.
Besides these, there are also 1,467 Brazilians in Viseu, whereas there are less than 1,000 in Guarda and Castelo Branco.
Brazilians in and around Lisbon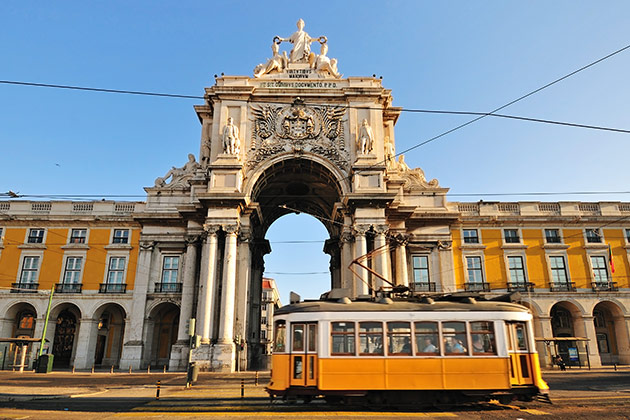 The area in and around Lisbon is, without a doubt, the region where there are most Brazilians in Portugal. All in all, 53,794 live in an area that spans the districts of Lisbon and Setúbal.
It should come as no surprise that the Lisbon district is where more are to be found (43,066), since this district includes 16 councils, such as Amadora (3,020), Cascais (6,909), Odivelas (3,033), Oeiras (3,047), Sintra (6,240) and Lisbon itself (12,240).
As for Setúbal, the largest concentration is in Almada, just across the 25 de Abril bridge, so still quite close to the capital, where there are more jobs. You'll find over 3,000 Brazilians in Almada.
Brazilians in the Alentejo
Alentejo is the region of mainland Portugal with the lowest concentration of Brazilians, at only 4,953. Here the districts that attract most Brazilian citizens are Santarém (2,555) and Évora (1,113). Beja and Portalegre have under 1,000.
Brazilians in the Algarve
The Algarve consists of the single district of Faro. There are 9,650 Brazilians in this region. When you break it down into councils, then the largest concentration is in Albufeira, (1,989), followed by Loulé (1,892), Portimão (1,563) and Faro (1,367).
Brazilians in the Islands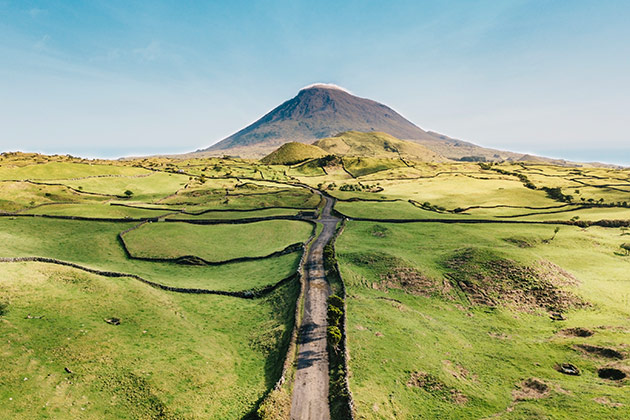 Portugal has two archipelagos: Azores and Madeira. There are 643 Brazilians in the Azores, over nine islands. Most (299) live in São Miguel, especially in Ponta Delgada (203).
There are 824 Brazilians in Madeira, divided among the islands of Madeira and Porto Santo. Naturally, Madeira, the capital of this autonomous region, is where you will find the largest community, at 793, with 499 living in the city of Funchal.
What entities can help Brazilians in Portugal?
The main entity that can help out Brazilian citizens in need is the Consulate. Here they can find information, guidance and help. The Brazilian Consulate has offices in three cities in Portugal: Lisbon, Porto and Faro
What visas do Brazilians need in order to live in Portugal?
Brazilian citizens who want to come and live in Portugal must obtain a visa. The type of visa depends on their reason for entering the country. If they are coming to work for more than one year, then there are the following options:
Reason
Type of Visa
Subordinate work
Residence visa for subordinate professional work.
Self-employed work
Residence visa for independent work or for immigrant entrepreneurs, including a "Startup Visa".
Entrepreneurs
Highly qualified work
Residence visa for teaching, highly qualified labour, culture and highly qualified subordinate work.
University level teaching
Highly qualified subordinate work
Performing artist
Sports activities
Residence visa for subordinate professional work.
Source: Ministry of Foreign Affairs