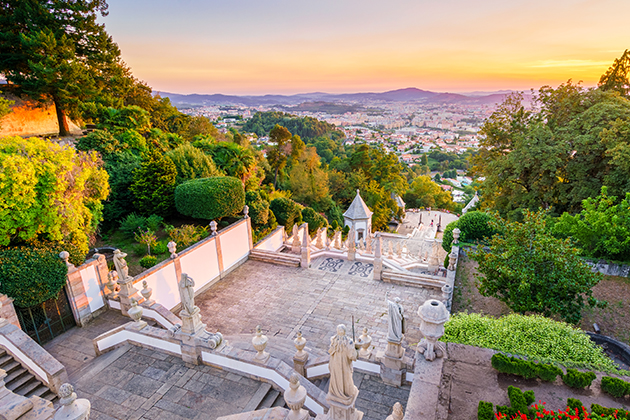 Braga is a paradise for immigrants, which is why so many have chosen to settle there, to start a new life. Brazilians are a good example, over the past 10 years the community has grown from 2596 to 6168. This traditional northern city has many charms and is very welcoming. In this article we will show you why.
Braga's many honours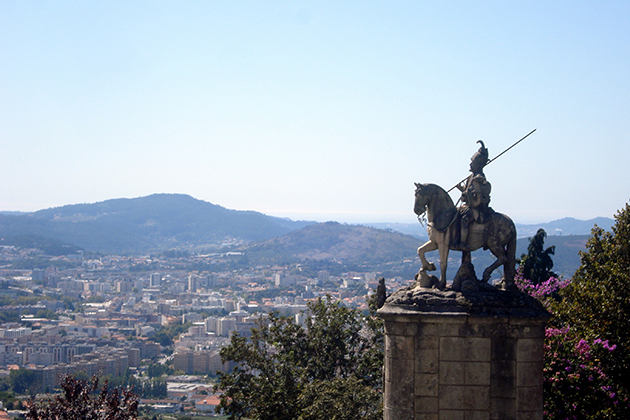 The Shrine of Bom Jesus do Monte is one of Braga's main calling cards, having been classified as World Heritage by Unesco. The city was also named Youth Capital of Europe in 2012.
In 2016 it was ranked as Portugal's top city in terms of quality of life, and in 2018 it was European Sports City. Finally, in 2019 it won the title of Unesco C reative City in the category of Media Arts and was also chosen as Second Best Destination in Europe for the same year.
Quality of life
In terms of infrastructure, Braga is second to none, including Lisbon and Porto and is also a reference in the field of culture, education and research. 
It boasts several monuments of great interest to tourists and is, in fact, the city with most churches, squares and gardens per square meter in Portugal. It also has plenty of cultural spaces, religious festivities and events that you will not want to miss. 
Alongside all this, however, it also maintains some characteristics of rural life, giving it a different pace and a population that knows how to make better use of its time, enjoying a quality of life that is above that of most big cities. And if you are ever looking for a little more buzz, you can always hop over to Porto, only 60 kilometers away. 
More accessible cost of living
Eating out or going shopping doesn't mean paying through the nose when you live in Braga. On the other hand, commodities such as water, gas, electricity and internet are affordable and generally lower than in Lisbon or Porto. 
Employment
Even though Braga is Portugal's third biggest city, finding a job might not be as easy as in Lisbon or Porto, where there is more diversity in terms of sectors and positions. Nonetheless, tourism, IT, construction, trade and services are sectors worth investing in, where you might be able to find a good position.  
The people
In the XVI Century Braga was known as the Portuguese Rome and it is still regarded as a youthful city today, despite being the oldest in the country, at over two thousand years. 
The locals tend to be extremely friendly and open minded, largely due to the great amount of young people who study there, most of which in the Minho University, one of the most important in the country. They are welcoming to outsiders and always willing to help, if necessary, which can make all the difference when you are considering settling down in a city. 
High levels of safety and trust
Crime and safety issues are practically non-existent in Braga, even though the city can be compared to a metropolis insofar as what it can offer its inhabitants. This is, clearly, one of its many advantages. 
For more information:
Braga City Hall
Praça do Município
4700-435 Braga
Tel. +351 253 616 060
Email: municipe@cm-braga.pt