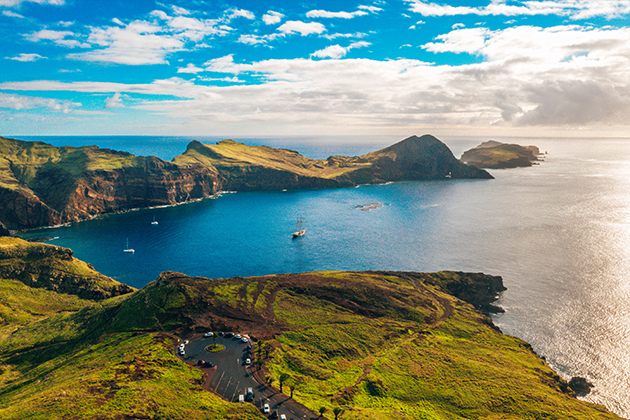 The Madeira archipelago is made up of two habitable islands, both of which are blessed by stunning scenery. For those who are looking for a different lifestyle than the mainland has to offer, Madeira can be appealing, but you need to keep several factors in mind. Which is why we have prepared a list for you. 
What you need to know
1. Location
Geography is the first thing to consider if you are thinking of moving to Madeira. Located around 1000 km from mainland Europe and 500 km from Africa, the archipelago is made up of four groups of islands: Madeira, Porto Santo, Desertas and Selvagens. Of these, only the two largest, Madeira and Porto Santo, are inhabited. The other two, Desertas and Selvagens, are nature reserves. 
Some people dream of being surrounded by the sea, but others could feel isolated, especially when you take into account the sizes of the islands: Madeira is 741 km2, at 57 km by 22 km, and Porto Santo is only 42.48 km2, at 11 km by 6 km. Although there are regular flights to the mainland – subsidised for residents – fares make frequent travelling difficult. 
2. Traffic and travelling
If your definition of quality of life means safety, tranquillity, natural beauty and little traffic, then Madeira could be a good option. Far from the bustle of Lisbon and Porto, the island is calm and peaceful. Say goodbye to hours spent in traffic, as work is never too far from home, leaving you with more time for family. On the other hand, however, public transport leaves something to be desired. With no underground service, it all comes down to buses. There are regular routes to and from the capital, Funchal, but less so for the smaller cities. A Taxi – or "abelhinha" as they say locally – is the best choice for small distances, and Uber has been on the ground since 2019 in Madeira, but not in Porto Santo. 
3. Moderate climate, but unstable
The island of Madeira is characterised by an amazingly mild climate, all year round, ranging between 25º Centigrade in the summer, and 17º Centigrade in the winter, and with very moderate humidity. There are also a number of different microclimates, so that in the space of just a few kilometres you can find quite a bit of variety: if you feel like going for a stroll, then you can count on cool temperatures to follow the levadas through the mountains, but if you'd rather go sailing, the sun and warm waters are just begging for a dive. The south of the island is sunnier, and the north is wetter, so you can practically plan your hikes by degrees Centigrade. Porto Santo tends to have drier weather, but it's never too hot. 
4. Cost of living and job market
Cheaper housing and food contribute to a lower cost of living than on the mainland, especially when compared to cities like Lisbon and Porto. VAT is slightly lower than on the mainland (22%, 12% and 5% are the normal, intermediate and reduced levels, respectively, compared to 23%, 13% and 6% on the mainland) and the absence of tolls and shorter commutes help keep monthly expenses down as well. This is one of the main attractions for people looking to move to Madeira. However, one must also consider that the job market is rather more limited. The best sectors are those connected to tourism, hospitality and restaurants, besides civil service.
5. Shopping and healthcare
Funchal is a cosmopolitan city and with the boom in tourism over the past years it has become increasingly developed. This is reflected in the shopping scene, with a growing supply of varied products. Gone are the days when shopping on the Island was considered difficult. Of course, there is never quite as much variety as on the mainland, but the trend is towards improvement. 
In terms of healthcare, residents of Madeira and Porto Santo have a network of 47 health centres at their disposal, that is being restructured, as well as several public hospitals and private clinics. Here, too, the tendency is towards increasing modernisation. 
6. Nature tourism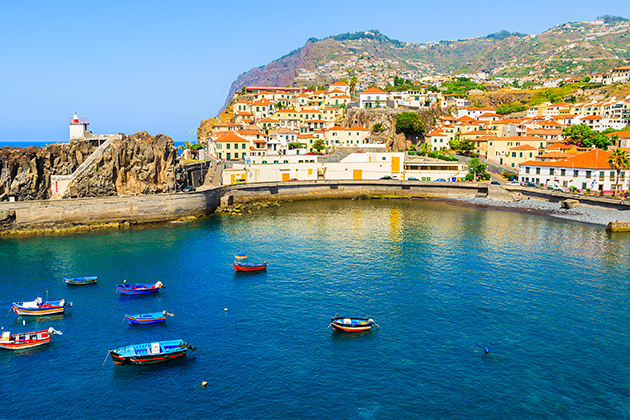 From the levadas – long trails through the mountains and hills – to the unique Laurissilva forest, not to mention the marvelous beaches and the Desertas and Selvagens islands, the Madeira archipelago is a haven for nature tourism. With the weather always on your side, this is great ground for all sorts of sporting and leisure activities, out in the open, any time of year. 
Water temperatures range between 19 and 24º C, making for fantastic conditions for snorkeling, diving, sailing, surfing, windsurfing and fishing, all year round. You can also catch some of the best waves in Europe off the beaches of Jardim do Mar, Fajã da Areia (São Vicente) or Porto da Cruz, or just set out on a boat ride along the coast, from where you can observe dolphins, wales and monk seals that cross the Madeira seas. 
If you are into more radical activities, then you can paraglide or hang glide over the island, or discover the mountains by canyoning, climbing up to the higher peaks, going on an four-wheel-drive adventure, getting your adrenaline fix from a jet-ski or enjoying the feeling of freedom that comes from kitesurfing. 
If you prefer more peaceful activities, then golf, trekking or hikes are excellent alternatives to get to know the natural characteristics of this evergreen archipelago up close. 
Finally, you can discover the impressive mosaic of vegetation on a long hike across one of the many levadas and trails that are nestled into the heart of the laurissilva forest, classified as Natural World Heritage by UNESCO. This forest, known for its beauty and diversity, has been considered one of the Seven Natural Wonders of Portugal. 
7. Ageing population and regional differences
Portugal has an ageing population, and the archipelago of Madeira is no exception. The local community is deeply religious and a knack for developing regional curiosities. For example, "bilhardar" means to gossip and a dog is a "grade". These regionalisms are part of the Madeira archipelago's linguistic heritage and are something that you will have to get used to if you want to settle here.