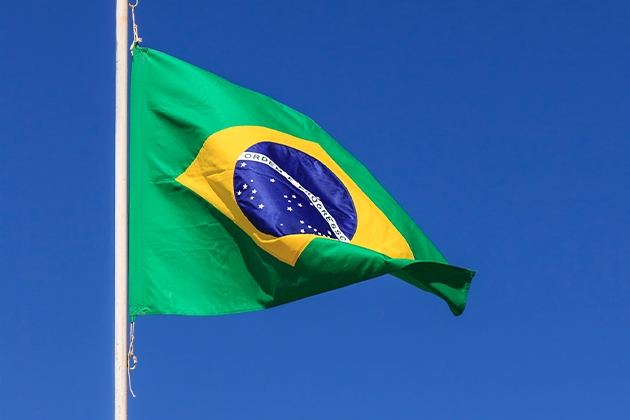 Starting over again in a new country and need some help? That's what the Brazilian Consulate is here for. Among other things, it provides Brazilian citizens in Portugal with information, guidance and help. 
The Brazilian Consulate is an official branch of the Brazilian Government the purpose of which is to establish a relationship between the people and the State. Embassies, on the other hand, are concerned with relationships between States, which is why the Consulate is the ideal place to go if you are looking to deal with issues such as culture, getting your diploma recognised, university and school careers, trade promotion, letters rogatory or diplomatic and/or political correspondence. 
The responsibilities of the Brazilian Consulate
The Brazilian Consulate is geared more towards supporting, protecting and offering assistance to Brazilian citizens who are living or travelling abroad, in this case, in Portugal. Brazilian citizens are entitled to consular assistance, according to international treaties. 
In Portugal you can find Brazilian consulates in Porto, Lisbon and Faro. Although there is no charge for appointments, the requesting citizen will have to pay for having documents issued. Remember, however, that when you are in Portugal, despite being a Brazilian citizen, you are subject to local laws. 
In Lisbon:
Rua António Maria Cardoso, 39
1200-026, Lisboa
Tel. (+351) 211 358 587 
Site: http://cglisboa.itamaraty.gov.br/pt-br/
Email: cg.lisboa@itamaraty.gov.br
Open Monday to Friday, 9h00 to 13h00 and 14h00 to 17h00
In Porto:
Avenida de França, 20, 1º andar
4050-275, Porto
Tel. (+351) 226 084 070 
Site: http://porto.itamaraty.gov.br/pt-br/
Open Monday to Friday, 8h30 to 12h00
In Faro: 
Largo Dom Marcelino Franco, 3
8000-169, Faro
Tel. (+351) 289 096 211
Email: http://faro.itamaraty.gov.br/pt-br/
Open Monday to Friday, 9h00 to 15h00
What to do in case of emergency
In case of emergency, during holidays or weekends, the Brazilian Consulate can be reached at (+351) 962 520 581 (Lisbon), (+351) 962 073 793 (Porto), (+351) 918 803 922 (Faro). Emergency, in these cases, refers to risk to the life, dignity or safety of Brazilian citizens. The authorities should get back to you within two hours, but there is also a permanent contact available at the Brazilian Ministry of Foreign Affairs that you can call or message using WhatsApp: (+55) 61 98197 2284. The emergency lines are for certain situations, such as: 
Police affairs;
Arrests;
Human trafficking;
Violence and abuse;
Natural catastrophes and armed conflict;
Accidents;
Hospitalizations;
Death;
Denial of entry or deportation.
Services of the Brazilian Consulate in Portugal 
Citizens can deal with a number of issues at the Brazilian Consulate, not all of which are bureaucratic. Such as:
Protection of the interests of Brazilian citizens, in accordance with local and Brazilian law;
Issuing of passports, visas and return permits (travel documents);
Assistance for tourists, students and businessmen on short term trips;
Travel authorisation for minors;
Marriage in Brazil;
Marriage at the Brazilian General-Consulate in Portugal;
Divorce;
Public deeds;
Authentication of valid Brazilian documents;
Issuing of certificates and other documents according to Brazilian legislation (such as marriage aptitude certificates);
Voter registration and or electoral regularisation;
Accompaniment in cases of hospitalisation or legal hearings, in order to guarantee dignified treatment;
Exercising the right to vote in Presidential elections;
Changing or correcting criminal records;
Naturalization (dual nationality, Brazilian nationality or revoking of loss of Brazilian nationality);
Family regrouping in Portugal;
Requesting information on Social Security in Brazil and in Portugal;
Translations;
Requesting birth certificates, marriage certificates, death certificates or dealing with other declarations and powers of attorney, registering for military service or requesting certification of registration. In this regard the Consulate acts as a public notary or registrar;
Requesting legal and/or psychological aid, as long as this is within the remit of the Consulate;
Requesting financial aid for remaining in Portugal and/or support for returning definitively to Brazil, in cases of poverty;
Obtaining information regarding reciprocal hiring of workers;
Obtaining information on sanitary rules regarding pets and plants.
Situations that should be communicated to the Brazilian Consulate
Police detention (in these cases the Consulate must guarantee that the citizen is being correctly accompanied and helped);
Death.
How to book an appointment at the Brazilian consulate
According to information available on the website of the Brazilian General-Consulate, you will need to provide details such as full name, date of birth, name of parents, passport number as well as why you are requesting an appointment. You will also need to provide a telephone number and an email/address so as to be contacted later on to schedule a date. 
What is an honorary consulate?
The honorary consulate is located in Fátima and is particularly dedicated to defending the rights of, and providing assistance in cases of emergency to, the expat Brazilian community or to citizens passing through Portugal. It can also work with the General-Consulate in Lisbon, but cannot issue consular documents. 
Honorary Consulate of Brazil
Casa Conde de Ourém
Rua de S. José, 121
2490-460, Castelo de Ourém
Tel. (+)351 249 544 808
Email: consuladohonorariobrasil-fatima@hotmail.com