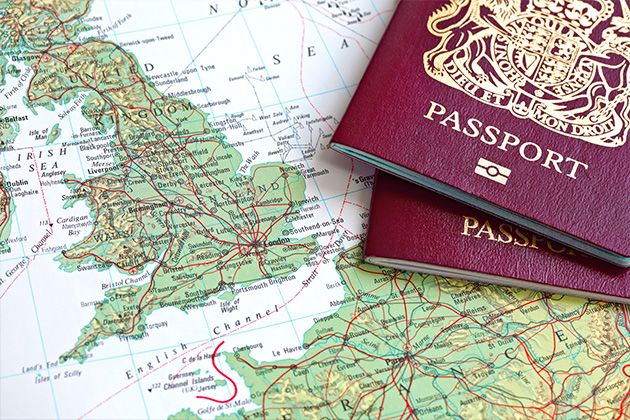 The British Embassy in Portugal provides the expat or visiting British community with several services. Read on for a practical guide on how to obtain the help you need. 
Where is the British Embassy in Portugal?
British Embassy in Portugal
Rua de São Bernardo, 33
1249-082, Lisboa
Tel. (+351) 213 924 000
Monday to Friday, 09h00 to 13h00 and 14h30 to 17h00
Site: https://www.gov.uk/world/organisations/british-embassy-lisbon
Emergencies
In cases of assault, attack or arrest you should telephone the number listed above. 
Services provided by the British Embassy in Portugal
The British Embassy in Portugal provides useful services for expat or visiting British subjects. For example: 
If you want to know what to, post-Brexit;
If you want to request a visa or residence permit in Portugal;
If you need detailed information or support regarding healthcare;
If you need to travel and renew your passport;
If you want to obtain permission to drive, or to learn how to change your driving license;
If you want information on what to do to work and study in Portugal;
To obtain benefits, pensions, or information on buying or renting a house;
Travelling with animals, voting or legalising paperwork;
Obtaining birth certificates, requesting documents for marriage or even dealing with cases of death;
Requesting information about financial issues or taxes;
Learning what to do to return to the United Kingdom.
Notary services at the British Embassy in Lisbon

The British Embassy in Lisbon also carries out notary services, such as: 
Certification of copies of passports;
Issuing certificates for imported vehicles;
Issuing information on name changes;
Proof of address and identity.
Not all Embassy services are free of charge. Payment is required for some, such as issuing or certification of documents.
How about Brexit?
Firstly, nothing will change before December 31, 2020. British citizens travelling or living in Portugal enjoy the same rights and benefits they were entitled to before Brexit, until the end of the year. 
Nonetheless, you should keep an eye on the news. You can sign up for email notifications on the British Embassy's website and you can follow the Facebook and Twitter accounts as well as attend the meetings that the Embassy regularly organises for the resident community.
We also suggest you visit the section on rights and statutes of British citizens in the European Union to obtain any information you might require.
Residence
If you would like to live in Portugal the best is to apply for a residence permit. You can do so without any further difficulty until December 31, 2020. 
Health
Once you have obtained a residence permit in Portugal you should try to register with the National Health Service, which you are immediately entitled to. To this end you should approach the local health centre to obtain your identification number. All you need to do is show your residence certificate and passport. 
Driving
If you want to drive in Portugal you will have to make some changes to your driver's licence with the Mobility and Transport Institute (IMT). After you have received your residence permit you have 60 days to get these changed, after which you can be fined.