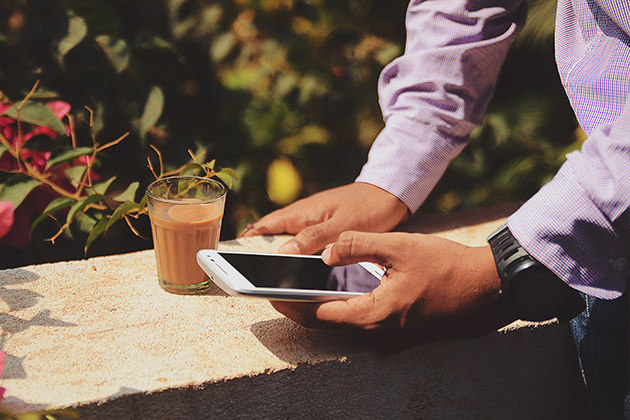 Considering the variety of tourist attractions in Lisbon, the hardest part is choosing where to go first. Lisboa Cool is here to help you with precisely that, providing detailed information on current events and the coolest spots in the Portuguese capital. The app starts by asking you some questions, to find out what your interests are and tailor your experience appropriately. Besides that, it has a feature which allows you to create your own itinerary, which is particularly important for people who like to arrange their visits meticulously before setting out on a new adventure.
Languages: Portuguese, Spanish, English
It may be the "City of the Seven Hills", but Lisbon does have plenty of flat stretches as well, especially along the river bank, where you can find almost 20 km of bike paths, which extend from Belém – an area with many interesting tourist spots – to the Parque das Nações, where you can visit the Oceanarium, among others. If you don't have your own, you can always rent a JUMP bike, part of the North-American Uber company. The more than 700 available bikes, which cover 90% of the city, are all electric, which is great if you're not a born athlete, or if you've had one too many "pastéis de nata". They are a great way to get to know the capital, and you can rent them directly off the Uber app.
Languages: Portuguese, German, Bulgarian, Czech, Simplified Chinese, Traditional Chinese, Korean, Croatian, Danish, Slovakian, Spanish, Estonian, Finnish, French, Greek, Hebrew, Hindi, Dutch, Hungarian, Indonesian, English, Italian, Japanese, Latvian, Lithuanian, Norwegian bokmål, Polish, Romanian, Russian, Swedish, Swahili, Thai, Turkish, Ukrainian, Urdu, Vietnamese, Arabic
On rainier days you might prefer to hop on the public transport to see the city. We could tell you to install apps for the trains, underground, buses, trams or even the boats — in case you also wanted to visit the Southern margin of the Tagus — but there is no need, since you can find all the information about the city's transport services, as well as the best routes to take, on Citymapper. This app has an intuitive interface, which adapts to where you are. If you're on the underground, for instance, the app will show you a map of the underground. Its almost as if you had a specialised virtual transport assistant on your smartphone.
Languages: Portuguese, German, Simplified Chinese, Traditional Chinese, Korean, Spanish, French, Dutch, English, Italian, Japanese, Russian, Turkish
What if we told you that there is more to Lisbon than "pastéis de nata" and cod? You'd be amazed with the variety of restaurants you can find both in and out of the tourist zones, which tend to offer average food at high prices. With Zomato you can set off on an adventure to find new flavours. The app includes user reviews, photographs, menus, prices and the locations of the restaurants.
Languages: Portuguese, Czech, Slovakian, Spanish, Indonesian, English, Italian, Polish, Turkish
Are you into golf? If so, this app is for you. Developed "by golfers for golfers", Hole 19 is a Portuguese app which promises to take you to the best golf courses in Lisbon (and the world). Besides, it also includes other equally interesting features, such as tips on how to improve your skills, a GPS to follow you on the course and a calendar with the main local spots for practicing the sport.
Languages: English, Catalan, Danish, Dutch, Finnish, German, Italian, Japanese, Korean, Portuguese, Spanish, Swedish
Lisbon Street Art – iOS ; Android
There is more to Lisbon's art than just the statues, the castle or the monasteries. Art is also on the walls of restored buildings, on the sidewalks and even in the sculptures. Work by famous artists such as Vhils can be found on Lisbon Street Art, an app which leads you to nooks and crannies that are often overlooked. It includes over 160 spots, decorated with urban art.
Languages: Portuguese, English