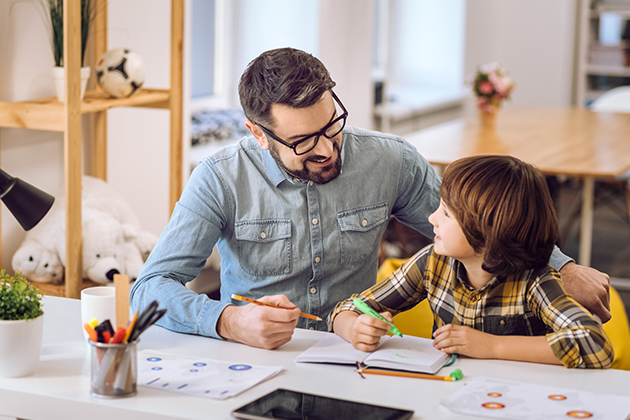 Now that your children will study in Portugal, you need to know your options. Here's a selection of the main international schools in Portugal.
Study in Portugal: in the North
Tel: (351) 226 166 668
Where: Porto
Founded in 1894, the Oporto British School is one of the oldest international schools in the world, and also the oldest British school on continental Europe. Anybody coming to study at the school will quickly learn the motto: "To Strive for Success and to Serve", which is embraced by the staff and which the school expects both parents and students to adopt as their own. It takes students from primary and secondary level and invests in small classes and academic rigour, besides fostering a culture of respect and quality in education, stressing the importance of individual accompaniment.
Tel: (351) 22 607 65 70
Where: Porto
Interculturality is one of the key concepts at this school, which has students from several different countries and promotes cultural tolerance. For those coming to study in Portugal, know that this is an institution which fosters general knowledge among its students, and does not only limit itself to following curricula. Familiarity with several languages and integration into Portuguese culture are also concerns of the Porto German School, which is around 100 years old and has classes from kindergarten through to secondary school.
Study in Portugal: in the Centre
Tel: (351) 244 503 710
Where: Marinha Grande
The Colégio Luso-Internacional do Centro provides an international education, following the English curriculum and the international Cambridge programmes. A humanist education, personal fulfilment and a taste for learning are some of the cornerstones of this school, which also stresses the importance of the academic, sporting and artistic traditions, instilling among its students a yearning for excellence and rigour. "One School for the World" is the motto of this institution, which takes children from ages three to eighteen.
Tel: (351) 239 852 330
Where: Coimbra
The São José School, in Coimbra, is a Catholic school which follows the Schoenstatt model. The institution tries to teach its students to be autonomous, providing them with a tutor. Responsibility, acquisition of skills, respect and trust in the students are some of the pillars of the CSJ, which provides four different educational programmes, adapted to students from kindergarten to secondary school. A good option for those coming to study in Portugal.
Tel: (351) 214 864 755
Where: Cascais
Respect, justice, honour, love, liberty and solidarity are some of the keywords at St. George's School, which serves children from the ages of ten to fourteen with a bilingual method, focusing its curriculum on English, Portuguese, Maths and Science. The school operates in a partnership with St. James Primary School (for children aged six to ten), which was founded due to the need to expand St. George's, which has existed in Cascais since 1960.
Tel: (351) 21 458 53 00
Where: Carcavelos
"Lux Tua Nos Ducat", or in English, "Your Light Guides Us". This is the central tenet of St. Julian's School, the international British school which provides three distinct curricular programmes. Independence, commitment, responsibility, honesty and respect, along with academic excellence, are some of the school's central values. With over 1100 students from 40 different countries, aged between three and eighteen, the school began operating for the first time in 1932.
Tel: (351) 219 239 800
Where: Sintra
Founded in 1956 this school follows an American philosophy in its academic programme. The secondary students are prepped for obtaining the American diploma but can also opt for the International Baccalaureate in the final two years. The Carlucci American School of Lisbon works towards teaching leadership skills and sensitivity towards global issues, fostering active learning in spacious classrooms and making use of technology.
Tel: (351) 214 570 149
Where: Cascais
With 36 years of experience, and following the British curriculum, the International Preparatory School hosts students from over 35 nationalities. Families are invited to take centre stage in school issues, and it sees itself as a place where the educational process of the home can be carried on. It takes children between the ages of seven and thirteen and believes that a school should be a pleasant place where children can feel comfortable, relaxed and happy.
Tel: (351) 21s4 440 434
Where: Cascais
St. Dominic's International School has been running in Portugal since 1975, having been founded by Dominican nuns who can trace their presence in the country to the XVII Century. With students from over 60 different nationalities, it includes all levels, from kindergarten to 12th grade. Academic preparation in St. Dominic's goes hand in hand with the formation of strong and determined characters.
Tel: (351) 212 336 990
Where: Palmela
Located in Palmela, and catering to students from kindergarten to 12th grade, St. Peter's International School has as its goal the formation of autonomous, critical and creative citizens. Social responsibility is strongly branded into the values of this institution, which boasts a 26 year presence in Portugal. It is part of Inspired Schools – a leading group of reputable schools in the UK, Europe, Australia, Asia, Africa and Latin America and in 2018 it ranked 10th among the best schools of the country.
Tel: (351) 21 751 02 06
Where: Lisbon
With roots that go back to 1848 in Portugal, this is considered the oldest German School in the Iberian Peninsula, and only the second in the World, outside of Germany. It serves students from kindergarten to 12th grade, preparing them for attending universities all over the world. Its educational mission translates into the transmission of knowledge and skills as well as the shaping of mind, body, heart and character.
Tel: (351) 213 026 318
Where: Alfragide, Praça de Espanha, Restelo and Cascais
With branches in Lisbon (Praça de Espanha and Restelo), Alfragide and Cascais, PaRK International School caters to children aged up to 11 and has as its pillars the concepts of innovation, happiness and responsibility. Since 2001, PaRK International School has invested in preparing its students to be determined and autonomous, by boosting their self-esteem and helping them to embrace values such as courage, honesty and respect.
Study in Portugal: in the South
Tel: (351) 282 997 407
Where: Aljezur
Located in a veritable paradise, the school operates on an estate and takes students from all nationalities and contexts. Created in 2010, the Aljezur International School caters to children aged ten to eighteen. The school prefers a model of personalised accompaniment, organising the students into small groups and encouraging strong relationships between students and their tutors. It follows the British curriculum and has students from 26 different countries.
Tel: (351) 281 328 677
Where: Tavira
The Colégio Santiago Internacional follows the guidelines of the English curriculum and is bilingual, teaching in English and in Portuguese. It takes children up to the age of 18 and has a student body made up of 65 children, from 14 different countries. So, The institution aims at educating all aspects of its students, both academically and in terms of personal development.
Tel: (351) 289 303 280
Where: Vilamoura
Being well-positioned in the national rankings, the Colégio Internacional de Vilamoura includes pre-school, basic and secondary school and follows both the national and the Cambridge curricula. Founded in 1984 it believes in the early apprehension of foreign languages, research, development of mathematical thought and promotion of arts and sports, all based on democratic and humanist values.
Tel: (351) 282 342 547
Where: Lagoa
The Nobel International School claims to be the largest private school in Southern Portugal and aims at challenging the minds and developing the creativity of its students. It takes Portuguese and foreign students living in Portugal, from kindergarten to secondary school, both in its English section, which follows the British curriculum and in the Portuguese section, which follows the national curriculum. It invests heavily in small classes, the intensive learning of English, as well as sports, drama and arts. It is part of the NACE School Group, which includes around 50 schools in nine countries.