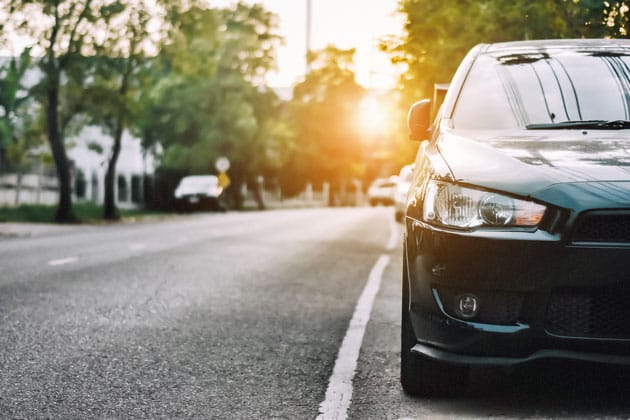 If you want to register a car in Portugal, this is the guide for you. We know that for people moving to Portugal the process of legalizing a car can be tricky, but we don't want you to leave your car behind. Let us walk you through all the steps of registering your car.
Step by step guide to registar a car in Portugal
The process of legalizing the registration of a car in Portugal has several steps. It will take more than a little patience to get past each individual bureaucratic step. But the rules are the same for everyone, regardless of whether you're coming from an EU member state or not.
1. Start at an inspection center
First of all, you must take your car to an inspection center. The Institute for Mobility and Transport (IMTT) has a list of approved centers. When you arrive at one of these centers, ask for a vehicle inspection for obtaining a Portuguese registration. In addition to checking that everything is in order, they will ask you for three documents:
The vehicle's document of ownership, issued in the country of purchase;
The European conformity certificate, which you can get from your car manufacturer's representative in Portugal;
A pre-filled Model 9 certificate from IMTT;
The inspection, as of July 2018, costs €76.64.
2. Next go to customs
Secondly, you need to go to a customs agent. Explain that you want to register your car and they will give you a vehicle customs declaration (DAV) form. Fill it out and wait for a response, which usually takes the form of a vehicle tax (ISV). You must pay it there and then, or at an ATM within the next ten days. In Portugal, the tax value depends on various factors like the level of CO2 emissions produced or the age of the car. You can estimate the value of the tax here to avoid being caught off guard.
In some cases, you can request an exemption from the ISV. This requires:
Being the owner of the vehicle in question for at least twelve months and having acquired it in your previous country of residence;
Showing an already issued DAV together with the appropriate exemption application (Model 22.1100), available from a customs office;
Presenting a certificate of residence from your country of origin;
Being in possession of the vehicle's documents;
Presenting a Citizens Card.
Whether exempt or not, make sure you have everything at hand to finally register your car in Portugal. Have two number plates: one for the front and one for the back. Order them from any shopping center or garage for a fee of around €20 and start driving around Portugal!
3. Lastly, use the "register a car" service at IMTT to complete your journey
It is essential that within 60 days of being issued with the Vehicle Customs Declaration, that you go to an IMTT counter with all the supporting paperwork and ask for the single vehicle documentation, which is a kind of identity card for your vehicle. You will have to bring it to yet another institution, the automobile registry office, after paying all the fees and taxes in order to complete the registration process. Alternatively, "Automóvel Online" is a digital service that allows you to complete the process remotely.
4. Don't forget the car insurance
To drive around Portugal you must have valid insurance. Golden Key Account gives you access to personalized assistance when helping you to choose car insurance from several of Auto Insurance's options, with the right coverage for you.
Remember also to pay the road tax within 90 days of being issued with your registration to avoid receiving a fine.
If this all seems way too confusing, don't forget that there are several companies and services that can assist you and deal with the paperwork for you.