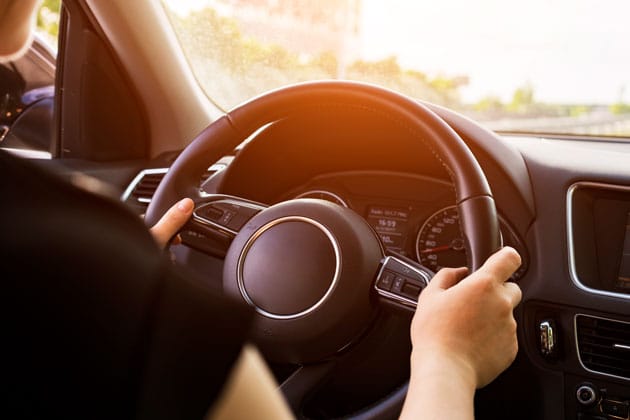 If you have brought a car with you to Portugal, you are required to have valid car insurance. During the time you are still legalizing your car, you can arrange for temporary insurance from an insurance company authorized to operate in Portugal. But as soon as this process is complete, you should look for an insurance solution that suits your needs. After all, you're going to want to drive from the top to the bottom of Portugal to discover all the wonders of this country.
Did you know that your driving history is important in getting a rebate on your premiums? This guide, besides showing you the mandatory requirements of being able to drive in Portugal, will also explain how the car insurance market works, from A to Z.
Car insurance is compulsory
In Portugal, all vehicles on public roads must have car insurance. However the compulsory protection is only having limited liability coverage, where the insurance company will payout for bodily injury and property damage caused by an automobile accident to third parties involved (who can be inside or outside a vehicle) up to a maximum amount of €7.29 million. This doesn't however cover collateral damage to the driver, their own vehicle or isolated glasses breakages. As such in most cases mandatory protection is not enough. You should study the best policies available to you and choose the car insurance that is ideal for you.
In addition, the law also says that you should always have the green card (the document issued by the insurance company) with you and have the proof of insurance disc glued to the bottom right hand of the car window. If you do not, you risk being fined.
Choose the best fit
Car insurance is highly personalized: You must find the best solution for your needs. If your car is older then maybe it's not worth paying for coverage of your own damage caused. It is likely that the insurer will guarantee you the residual value only, if even this. In addition, there are insurers that require you to pay a deductible for any eventual claims. In some situations this will be a fixed percentage of the total cost, and in other cases this could be a fixed amount payable. There are also zero deduction agreements. It all depends on insurance company that you hire and the premium you agree on. The important thing is to clearly define what is most relevant to you.
The most appropriate protection
In addition to the mandatory indemnity for damage caused to third parties and coverage for damage to your vehicle, there are other protections that could and should add to your insurance. Imagine driving and a loose pebble on the road hits and chips your windscreen. You come to check the car in the morning and find that the glass has cracked. With no isolated breakage cover, the glass replacement or repair will come out of your pocket.
Now imagine that you decided to see the Nazaré Canyon in real life, where they have the mythical wave powered round the world by surfers who dare to ride her. Halfway there, your car starts to sputter and stop. Without roadside assistance coverage, you will need to take your vehicle with the passengers inside to a garage and the dream trip becomes a nightmare.
If you are involved in an accident, do you want to get entangled in a legal battle to determine responsibility? Legal protection coverage helps you to defend your rights and get support with the legal formalities of such a procedure, in a language you might not know. And a civil liability policy doesn't guarantee medical treatment for the driver or the vehicle's owner for example. So get additional coverage to have quality health care.
To obtain car insurance you need:
Citizen card from your home country or passport;
Driving license;
Single vehicle document;
Obligatory periodic inspection certificate (if the vehicle is more than 4 years old);
Previous insurance certificate (for a possible policy bonus).
Advice before you purchase car insurance
Golden Key Account members have access to their own personal manager to show them the various options at their disposal and help them find the right auto insurance for their needs. Moreover, they offer support in times of need: If you have an accident or breakdown on the road, for example. And they are also entitled to preferential conditions for purchasing insurance.